Our company strategically invests in education and interaction with the medical community. In this context, we organize various scientific symposia from 2017 on an annual basis.
---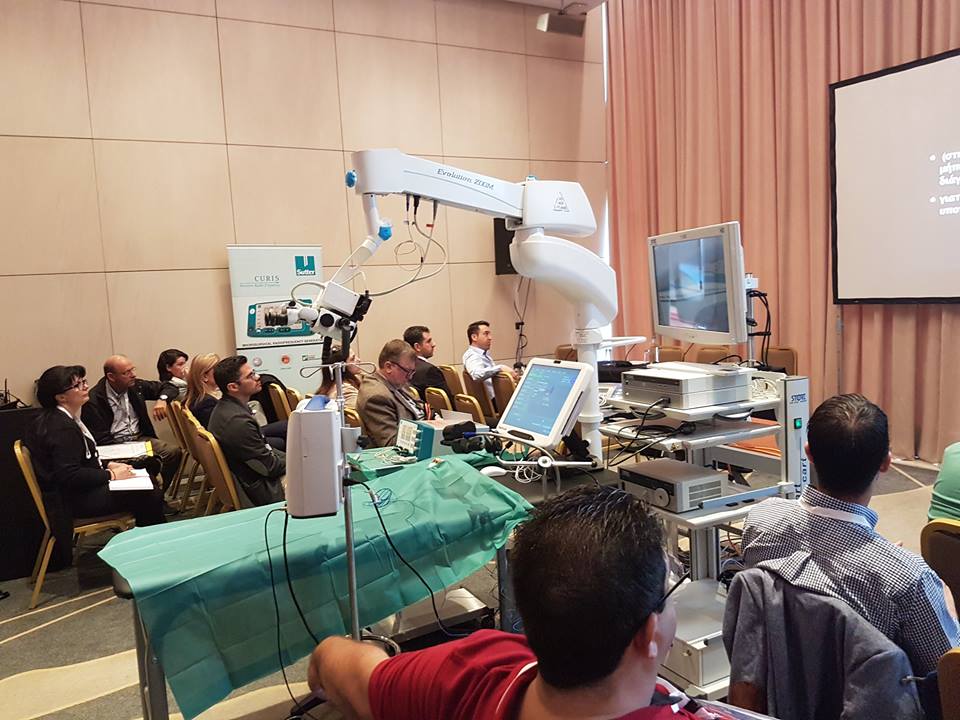 In the framework of the 19th Panhellenic Congress of Otolaryngology Head and Neck Surgery that took place from 02 - 05 November 2017 we inaugurated the 1st Symposium of our company.
Interests were discussed in terms of the specificity of Rhinology, Otorhinolaryngology and Laryngology. We dealt with particularly practical issues related to Bronchopathy and speech valve incident management practices. Finally, training was provided with specialized trainers at the Otorhinolaryngology and Endoscopic Rhinosurgery Stations.
This was followed by the 2nd Symposium of our company held on May 05, 2018 at the Royal Olympic Hotel in Athens. Our official guest was Professor Thomas Kuhnel where he participated in a talk on RF - Surgery in the Head & Neck: Basics and Applications. There was also an interactive discussion of interests in Otology, Rhinology and Laryngology as well as speeches on vocal intentions and bronchopathies. Training was provided by specialized trainers at Fess Surgery and Temporal and Endoscopic Stations. Attendees took part in a quiz test where a prize was awarded and various prizes were drawn.